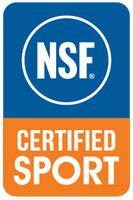 DESIGNS FOR SPORT SETS THE STANDARD FOR TRANSPARENCY AND EFFICACY IN THE SUPPLEMENT INDUSTRY.
Time and again we've seen that when professionals invest in clean supplements, they go on to make better decisions for their physical and mental health over the course of their career.

We're seasoned pros with the legacy of a 30+ year old industry-leading supplement company backed by world-renowned doctors and practitioners who support in developing our meticulously researched formulations.
200+

We're proud to be in over 200 (and counting...) collegiate and pro sport locker rooms across the continent.

30+

We're seasoned pros with the legacy of over 30 years of leading the industry backed by world renowned doctors and practitioners.

1,000's

Thousands of satisfied coaches, trainers and nutrition pros carry our products across multiple continents

20+

We're proud to offer a unique line of over 20 NSF Certified for Sport® products to support the link between performance and health.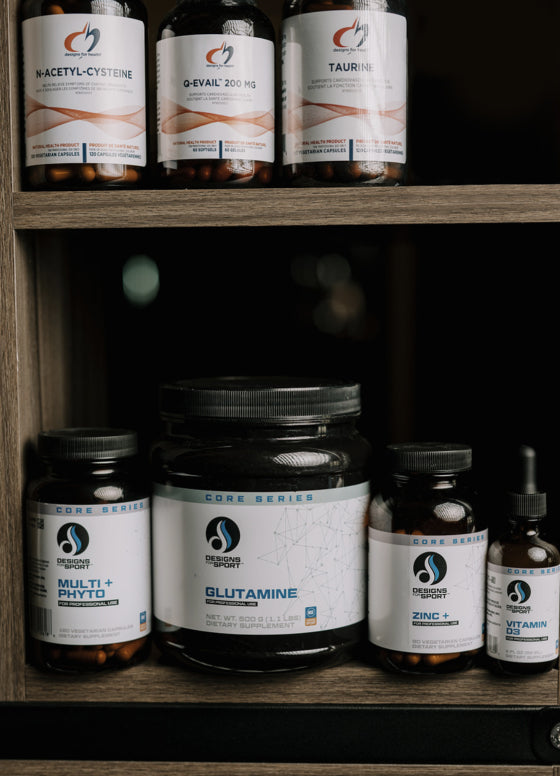 OUR MISSION
Help high-performance athletes achieve their athletic best by providing top-quality products. At DFS, we are committed to developing the science-first sport supplement category by delivering high-quality nutritional supplements specifically tailored to trainers and practitioners supporting athletes. We strive to enhance our partnerships by educating athletic trainers and coaches, while delivering leading tools for athletic practice and development.
OUR PHILOSOPHY
Our Science-first foundation is demonstrated by our commitment to promote research-driven products, synergistic formulas, and clinically relevant quantities of ingredients. We work tirelessly to evolve our ingredients and remain at the forefront of sport health and science.
OUR HISTORY
DFS is a division of Designs for Health which was founded in 1989 by a local team of nutritionists. Despite building trusting relationships with their customers by providing them with top-quality products, Designs for Health recognized a gap in the market that presented an opportunity to further cultivate the client relationship through better education, better products, and a better user experience. That drive and commitment to perpetual improvement has allowed us to blitz the premium athletic supplement category and take it by storm.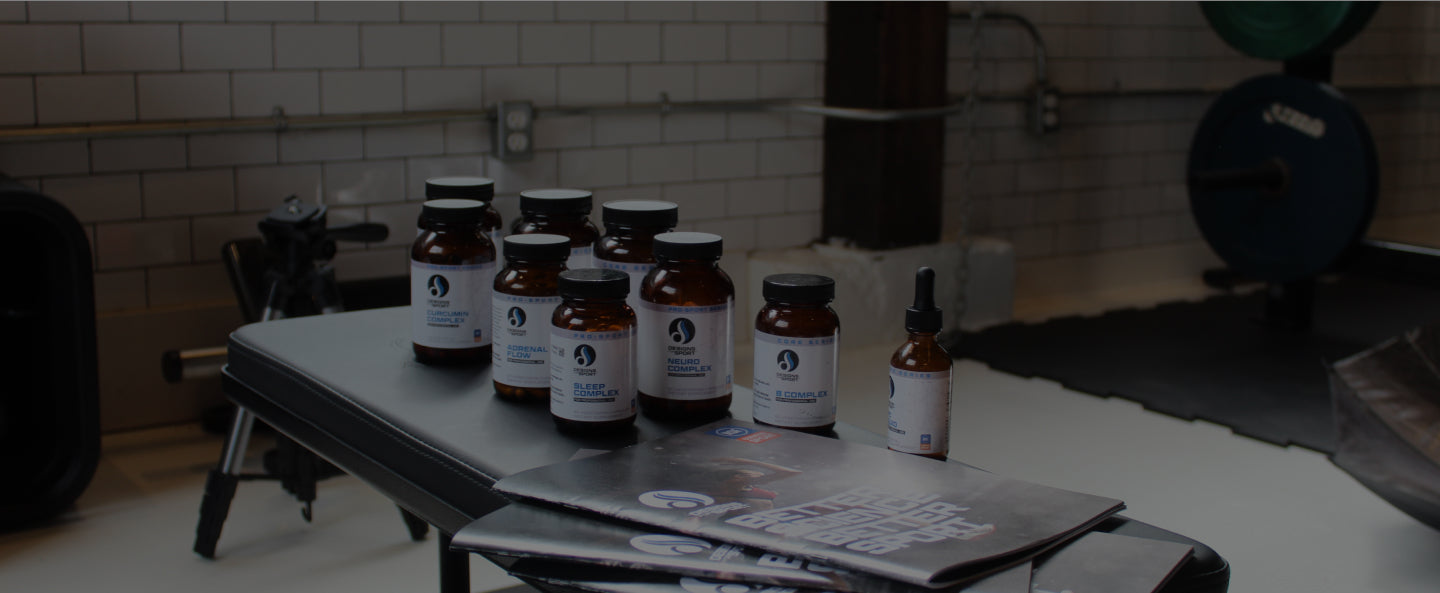 ALWAYS PURE AND EFFECTIVE
Customers come back to us time and time again for the high quality and true functionality of our products. DFS supplements are designed by healthcare professionals for athletic professionals, to provide the best results for your clients. Developing efficacious nutritional means utilizing the purest rawest materials available and understanding the fundamental factors that impact clinical results. DFS makes no sacrifices in the pursuit of excellence, because for us, effective high-quality product design has always been synonymous with scientific integrity.
SCIENCE-BASED FORMULA DESIGN
Formulations are crafted with the ideal combinations of ingredients at potencies that maximize successful training outcomes. Only ingredients backed by intensive scientific research are selected and every nutrient is painstakingly researched for its metabolic pathways and tolerability. DFS offers numerous formulas containing synergistic groups of nutrients that optimize the therapeutic goals for various conditions. Developing these exclusive formulas requires unique expertise and care. Our product development team analyzes the latest studies and research to ensure meaningful quantities of elements for our formulas—we use no more, and no less, than the optimal quantity needed to achieve the best possible results.
RIGOROUS PRODUCT TESTING
Quality is controlled and guaranteed from raw material selection through the manufacturing of the finished product. Our comprehensive testing criteria are designed to evaluate all aspects affecting quality and efficacy, specifically: identity, purity, strength, and composition.
GMP CERTIFIED MANUFACTURING
Our manufacturing facilities are located in the USA and have been certified to be in compliance with the FDA GMP regulations by the NSF International since May 2009. Every year, we undergo four audits by the NSF to verify we are maintaining our compliance. These audits evaluate every aspect of our operations, including quality assurance, raw material and finished product testing, production and distribution procedures, facility and equipment cleanliness, and employee training. Certification gives assurance that DFS products have the identity, strength, composition, quality and purity that appear on our labels.

Why NSF Certified for Sport®?
We align ourselves with NSF as a testament to our commitment towards industry safety standards. Determined to become the leading supplement and education resource in the performance nutrition category, our alliance with NSF further reinforces our commitment to product excellence.