Regular price
$87.90
Sale price
$74.72
Unit price
per
Sale
Sold out
Pre-order Beef Protein today and save 15%
PPPCHC-DS/PPPVAN-DS | 810 G (1.8 LB)
Beef Protein is a delicious protein featuring HydroBEEFTM, a highly concentrated beef protein sourced from animals raised in Sweden without hormones, and fed a diet entirely free of GMO grains, grasses, hay, and/or ensilage. The protein is produced through an exclusive hydrolysis and ultra-filtration process that enables the protein to be hydrolyzed or 'split' into a high concentration of functional peptides. Delivering protein in the form of peptides allows for easier absorption and assimilation. Beef Protein is the perfect choice for those looking to increase their protein intake. It is free of sucrose, fructose, and artificial sweeteners, and is sweetened with stevia leaf extract.
Recommended Use: As a dietary supplement, mix 27 grams (approx. one scoop) in eight ounces of water or any other beverage per day, or as directed by your health care practitioner.
$87.90
$74.72
Sale
---
View full details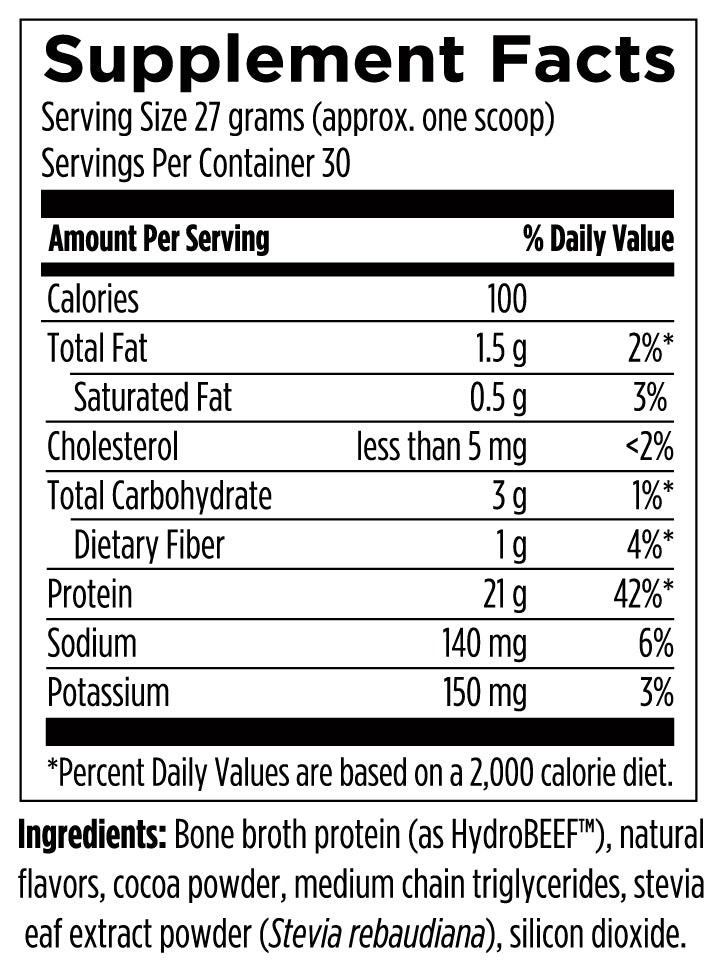 Highly Absorbable*
Dairy-Free
Gluten-Free
Non-GMO
Soy-Free
0 Grams Sugar
Dive into the

scientific formulation
HydroBEEF™ is more than 97% protein with high protein usability for enhanced digestion and bioavailability by the body and skeletal muscle, making this a perfect choice for optimal pre- and post-workout supplementation.*
This is the ideal protein source for high performers who want to increase their protein intake but cannot tolerate the proteins and sugars (casein, whey, lactose) found in dairy-based protein powder formulas. Beef Protein is also the ultimate protein supplement for those following low-carb diets who cannot tolerate or prefer to avoid grains and legumes, such as those found in rice and pea-based protein powders and has a superior nutritional profile as compared to plant-based proteins.
NO TOXIC FILLERS, NO COMPROMISES.
NO Titanium Dioxide

NO Seed Oils

NO Sucralose

NO Artificial Colors

NO Artificial Flavors

NO Corn Syrup

NO Carrageenan

NO Maltodextrin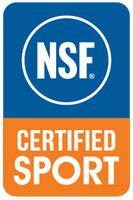 Why NSF Certified for Sport®?
We align ourselves with NSF as a testament to our commitment towards industry safety standards. Determined to become the leading supplement and education resource in the performance nutrition category, our alliance with NSF further reinforces our commitment to product excellence.